Actions
Work Header
Rating:

Categories:

Fandoms:

Relationships:

Characters:

Additional Tags:

Language:

English

Stats:

Published:

2020-05-27

Updated:

2020-05-27

Words:

17

Chapters:

1/2

Comments:

5

Kudos:

10

Bookmarks:

Hits:

197
Papercraft!
Summary:
Is it ethical to use AO3 to link to a Twine game, if said Twine game cannot be hosted directly on AO3 but is still fanfiction?

An Alternate Universe story for Minecraft: Story Mode (Season One) by Telltale Games! This interactive fiction (with some pretty pictures) is a fun little experiment created in the style of the Telltale format.
Chapter Text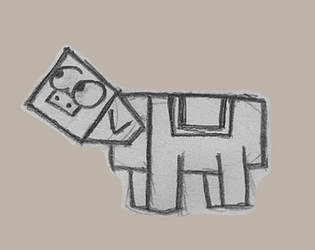 You can access the project here, or try clicking on the charming farm-animal to see what happens.
Actions
Sorry, this work doesn't allow non-Archive users to comment. You can however still leave Kudos!