Actions
Work Header
Rating:

Category:

Fandom:

Relationship:

Characters:

Additional Tags:

Language:

English

Collections:

Stats:

Published:

2020-05-22

Words:

11

Chapters:

1/1

Comments:

2

Kudos:

9

Hits:

312
[podfic] Dedicated To The One I Love
Summary:
Written for the Schmoop vs Angst contest at shelter_diner. Prompt of Inspiration. Zach gets a first look at Shaun's new book.
Notes:
This podfic was created for Voiceteam 2020, for the challenge "First" - the first podfic in the Shelter fandom. The stunning cover art was created by oakleaf!

Thank you to Gondolin for beta-ing the audio! And many thanks to lil_1337 for giving me permission to podfic your incredibly sweet story!
(See the end of the work for more notes and other works inspired by this one.)
Work Text: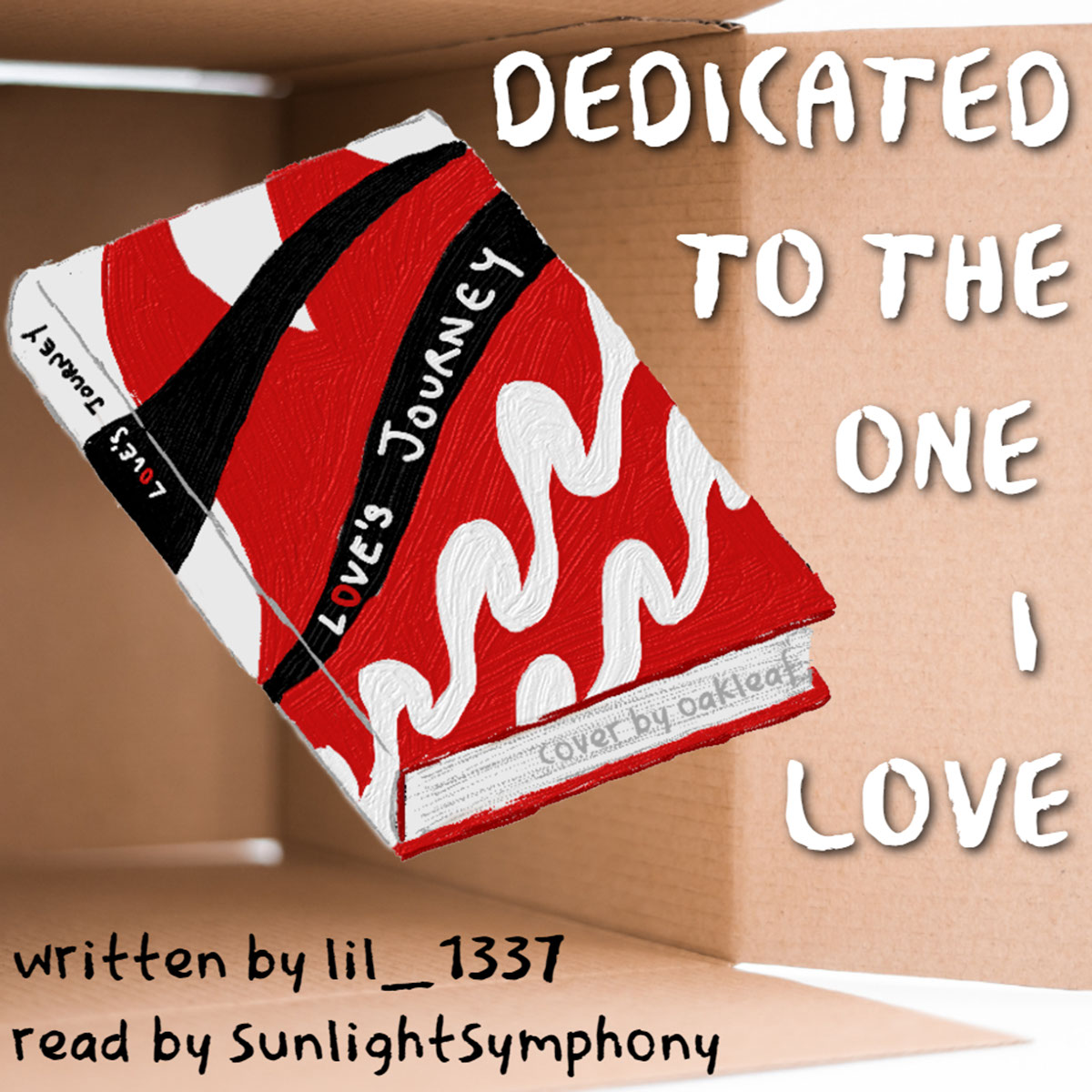 Length: 6:24
Streaming:
Download: mp3
File size: 4 MB (mp3)
Notes:
Intro music: excerpt from "Dedicated To The One I Love" by Mamas & Papas.
Works inspired by this one: