Chapter Text
momo ʕ •̀ ω •́ ʔ
@momokisaragi
Disney day with my faves (♡˙︶˙♡)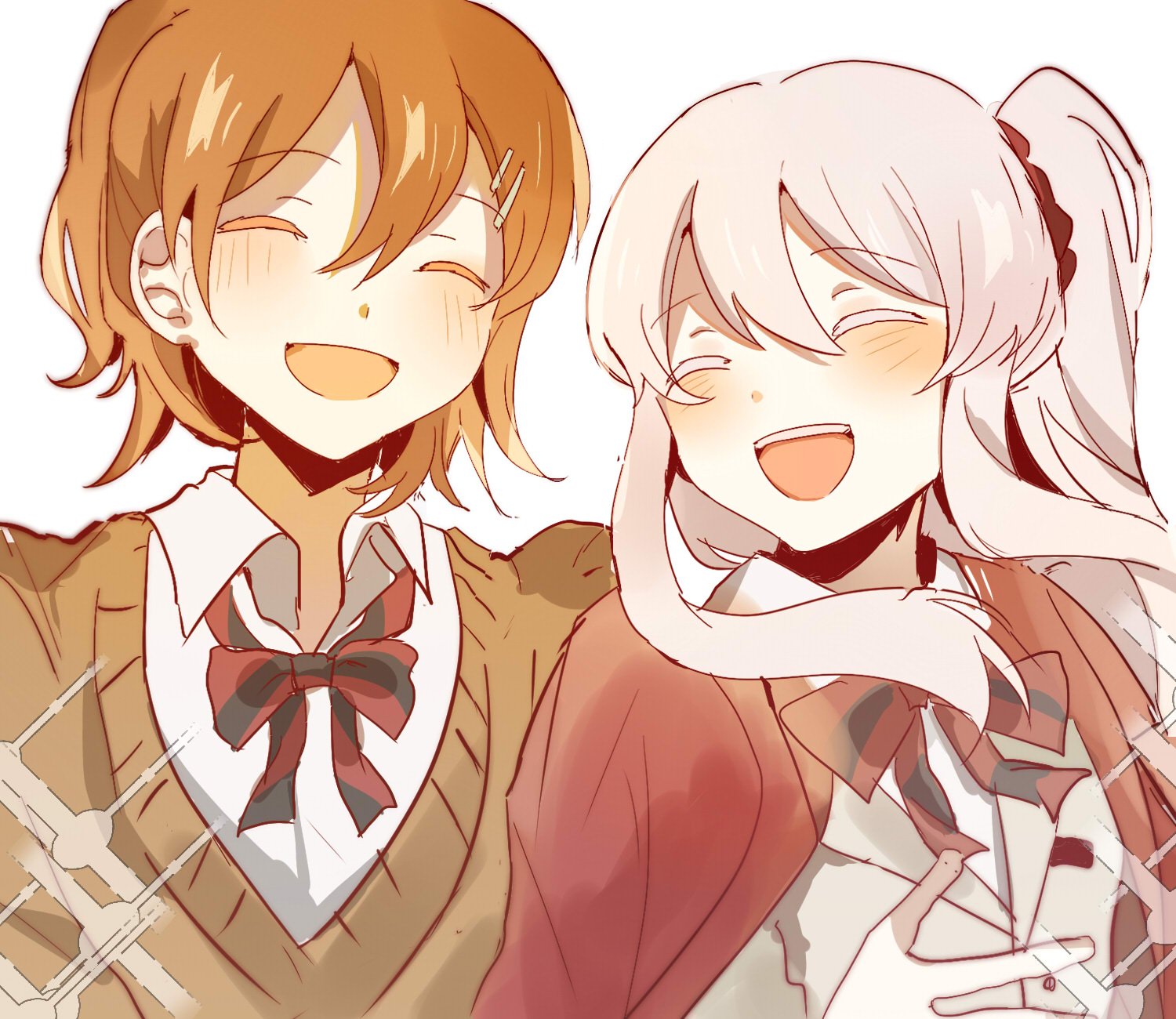 ---
23.3K Retweets 924 Quote Tweets 72.1K Likes
---
"So what happened between you and Kano-san?"
Kido's expression darkened as soon as she heard Momo's question, stabbing her strawberry shortcake with her fork. Beside her, Marry flinched, while Takane raised an eyebrow.
"He pisses me off," Kido said through gritted teeth. "I don't want to speak to him ever again."
"Not a very realistic goal, but okay," said Takane. "There's gotta be a reason. What'd the bastard do this time?"
Kido stayed silent as she gathered her thoughts. "He… kept saying ambiguous things. He's been like this for ages. He keeps joking about how it was hard for him not to fall in love with me or some shit, and I hated it. That bastard, he definitely knows that I love him, but he kept joking about reciprocating my feelings. I'm done with all this."
"That's the first time I've heard Leader admit that she's in love with Kano," said Takane wide-eyed. "This is revolutionary."
Kido shrugged. "Let's not pretend that you guys didn't already know," she said, sighing. "Point is, he treats my feelings like a joke. I'm fine with him not liking me back. I've accepted it already, at this point. I just don't want him to joke about liking me back but not actually reciprocating my feelings. It's stupid."
"How do you know it was a joke?" Marry asked.
"Please, this isn't the first day any of us has met Kano," said Kido. "We all know what he's like. His goddamn tone and that stupid ass smile on his face, it all gives it away."
"Why would Shuuya joke about something like that?" Ayano asked. "Really, this is crossing the line!"
"Because Leader would never confess to him," said Takane. "So I guess he thought it was okay."
"I confessed to him."
Momo turned her head to look at Kido so violently that she almost got whiplash. The girls stared at their leader, whose cheeks had turned pink by now. For minutes, nobody said anything, shocked at what they just heard.
"Someone, please say something," said Kido, pulling her hood over her head in an attempt to hide her face.
"Ayo, what the fuck?" Takane burst out. "Wait, what happened?"
"Oh, my god," said Momo, eyes wide. "No way."
"Tsubomi!" Ayano yelled. "What did you say to him?"
"Tell us what happened!" Marry said excitedly.
"Calm down," Kido said, her blush deepening. "It's really not a big deal."
"Not a big deal?" Momo yelled. "What do you mean, 'not a big deal?' You can't just say that!"
"Well… It was really just a spur of the moment thing," said Kido, looking away. "He went too far with his jokes, and I couldn't take it anymore. Out of rage, I just said that… that I was an idiot for falling in love with him."
Momo and Ayano squealed in delight at Kido's words, while Takane whistled and Marry looked at her with wide eyes.
"What did he say?" Marry asked.
"Nothing, I… I stormed off. Haven't contacted him since."
"Well, you gotta hear his response," said Takane. "He's gotta respond to you somehow."
Kido groaned. "He's not gonna take me seriously. I'm done. I don't want him to break my heart. I'm good. I—"
The doorbell sounded, interrupting Kido's words. Ayano stood up to open the door, and Kido buried her head in her hands.
"You don't know for sure that he'll do that," said Momo. "You've gotta try, you know."
"I don't know about that one…"
"Hey, on the bright side, it can't get any worse than this," said Takane. "Seriously. You gotta at least hear him out."
"I'm back," said Ayano, returning to the room. "I have a guest."
"Hey, uh… Can I talk to Kido for a bit?"
That familiar voice… Could it be? Sure enough, it was Kano, standing awkwardly in the Tateyama living room. His gaze didn't have its usual air of mischief to them; rather, he looked nervous, almost uncertain, so unfitting to his character. At the sight of him, Kido's face flushed red, and if it wasn't for Momo and Takane, who pinned her down in her seat, she would have tried to escape.
"She's all yours!" Ayano chirped as she dragged Kido out of her seat and pushed her towards him. "You guys can talk in your old room!"
As the pair left, Ayano turned to the girls excitedly. "I didn't expect Shuuya to show up all of a sudden! I wonder why he's here? And how he knew to come at such a good timing!"
Momo looked nervously at her phone. Whoops, she was in major trouble. "Yeah, about that… I, uh, texted Kano-san that he should probably come here. And talk to her."
"For real?" Takane raised an eyebrow. "She's gonna kill you. And you know that she can kill with her eyes."
"Ah, Leader's gonna be so mad at me later," Momo wailed. "But Kano-san seemed like he wanted to explain things, so I told him we were here…"
"I believe in Shuuya," said Ayano. "I think he really has something important to say."
As the four girls chatted amongst themselves, they couldn't help but take glances towards the hallway, where Kido and Kano were having a conversation they were dying to eavesdrop on. Finally, when the two returned, Momo noticed how Kido's eyes were a little red and Kano was smiling more naturally than she had ever seen.
"Well, I'm going to leave you guys to yourselves now," said Kano. He took Kido's hand and gave it a reassuring squeeze. "See you soon, Tsubomi."
And with that, he left, leaving the girls to scream in excitement amongst themselves.
"Holy shit," Momo yelled. "'Tsubomi?' 'Tsubomi?' He called you 'Tsubomi?'"
"I-It's nothing," said Kido, feigning calmness as she sat down. "That's my name, you know, and it's not like he hasn't called me that before…"
"He took your hand, though?" Ayano screamed. "Oh, my god, Tsubomi, what did he say earlier?"
Kido pulled her hood over her head once again, unable to meet their excited gazes. "He, um… He told me that he felt the same way."
The room erupted into a frenzy of emotions, with the girls screaming and squealing endlessly. The blush on Kido's face grew redder and redder as she sank into her chair in disbelief, wondering if it was all a dream or not.
"I'm so happy for you!" Momo screamed. "This is amazing! We should celebrate!"
"Before that, we need to address how you texted Kano to come here," said Kido, staring at Momo, who immediately shut up.
"I'm sorry, Leader, but I just… Kano-san was asking about you and he sounded like he wanted to apologize so I told him that you were here…"
"I'm not mad," Kido said, sighing. "I just think that it's amusing how you're so daring when it comes to other people's romances but not your own."
Immediately, all eyes focused on Momo, whose face heated up at the thought of a certain member of their group.
"She's not wrong," said Takane. "It's been like, what, two years? And you've had, like, zero progress?"
"Hey, you can't say that!" Momo pouted.
Takane rolled her eyes. "Okay, but I was basically dead for, like, two years and he was amnesic, so I couldn't do anything even if I wanted to. That doesn't count."
"I don't know," Momo said, looking away from her friends. "I'm just… scared."
"You're Momo Kisaragi," said Takane. "Anyone would go mad if you confessed to them. The kid's lucky to have you."
But the world's in love with "Top Idol Momo Kisaragi," not me.
"You're amazing, Momo-chan," Marry said, grabbing onto her arm."You're so pretty and so nice and just so much fun to be around! You're so cool!"
But nobody knows just how insecure I really am, how little confidence I actually have, how much of a mess I can be when I start crying in the middle of the night.
"We believe in you, the same way you've believed in us," said Kido. "You've helped us a lot, and without a doubt, we'll be there for you."
Nobody… except him.
"What are you scared of?" Ayano asked softly.
For a second, she wasn't quite sure. Rejection? The possibility that things would get awkward? That they could never be friends again? If this were a test, she'd probably pick D, all of the above. But she was never good at taking tests, and she never really thought outside of the box, so perhaps the right answer was always hidden from her. Maybe it was E, none of the above.
Maybe it was time for her to take risks.
"I've decided," Momo said. Her voice was quiet yet resolute, just like her decisions.
"What is it?" Marry asked.
"I'm going to confess to him the next time I see him."
---
On August 14, 20AF, at 23:39, KASHIWA TALENT AGENCY wrote:
Best of luck to you, Momo-chan.
| On August 12, 20AF, at 11:38 PM, Momo Kisaragi wrote:
| Yes. I've made up my mind and I'm ready to take on the future, whatever it brings.
| | On August 9, 20AF, at 23:31, KASHIWA TALENT AGENCY wrote:
| | The details have been attached below. Please read it over and let us know if there's anything you need.
| | Are you sure about this decision?
| | < attachment . pdf >
Kashiwa Talent Agency
@kashiwatalent
A notice regarding the future of idol Momo Kisaragi. As of today, August 15, 20AF, Momo Kisaragi will graduate from her idol career. Her graduation concert will be held on October 10, 20AF. This will not be the end of her public life, and she will continue to be present in fans' lives. Thank you all for your continued support.
---
23.3K Retweets 924 Quote Tweets 72.1K Likes
---
fuwa loves momo
@fuwafuwapancake
THERE'S NO FUCKING WAY AOIJFOPAISJFOIPAOSPI #KisaragiEffect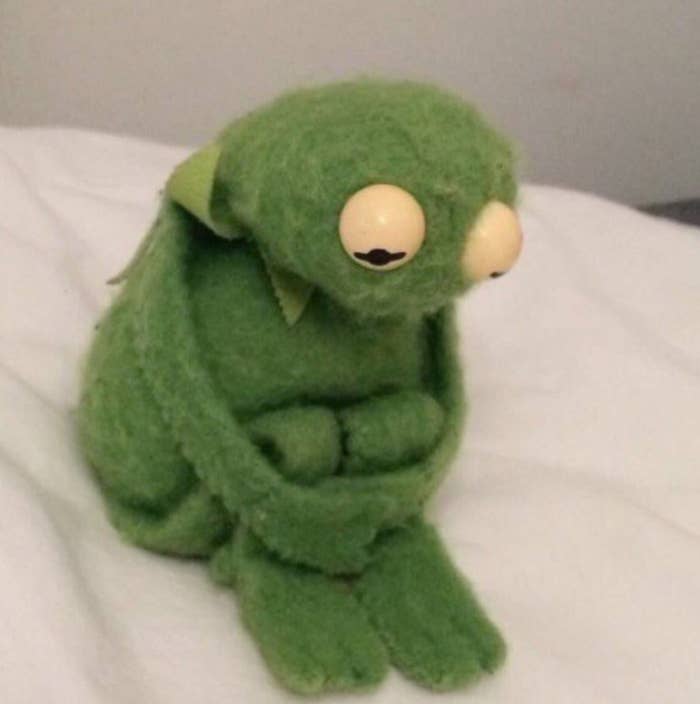 ---
23.3K Retweets 924 Quote Tweets 72.1K Likes
---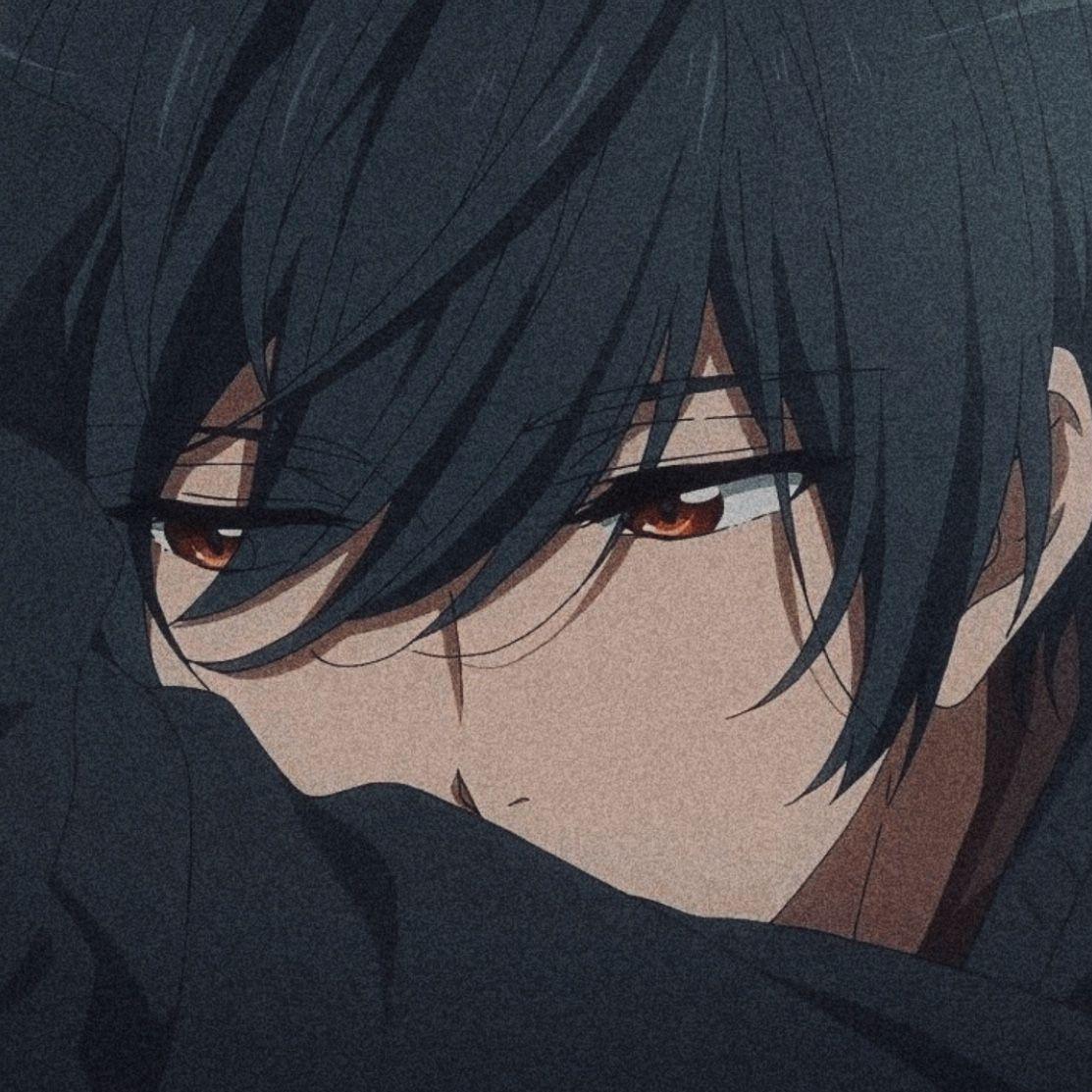 HEY TWITTER WHAT DID I JSUT READ???? #KisaragiEffect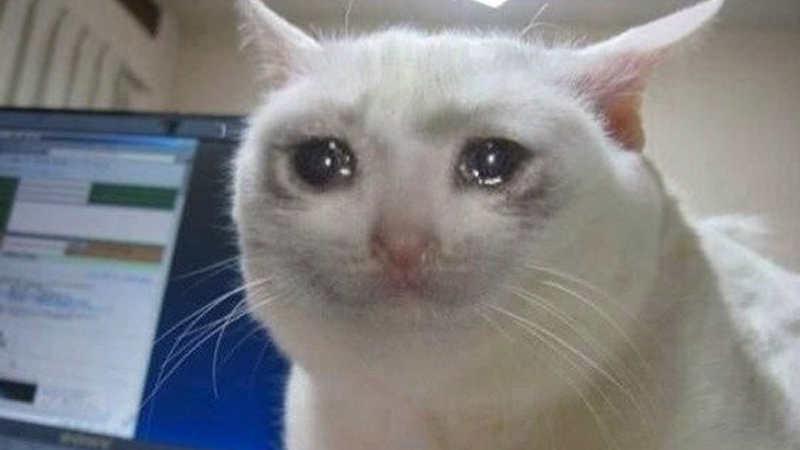 ---
23.3K Retweets 924 Quote Tweets 72.1K Likes
---
okay yall enough with the jokes this isn't april fools day this is a dream right? right????????????? #KisaragiEffect
---
23.3K Retweets 924 Quote Tweets 72.1K Likes
---
yeah no, this ain't it. not today satan #KisaragiEffect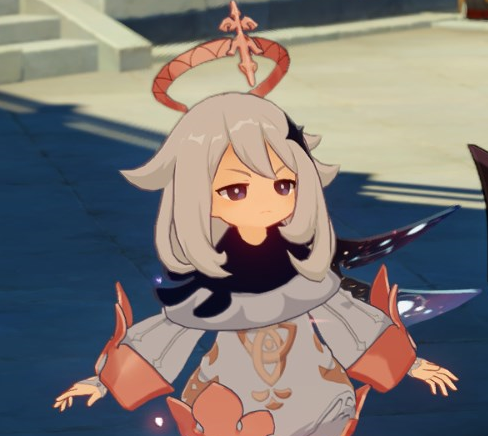 ---
23.3K Retweets 924 Quote Tweets 72.1K Likes
---
momo ʕ •̀ ω •́ ʔ
@momokisaragi
Thank you to everyone who has supported me so far — really, words cannot describe how happy I am. In a few months, I will be opening up a YouTube channel, where I will be uploading videos to record my life! I hope that this way, you guys will be able to see a more realistic version of me.
---
23.3K Retweets 924 Quote Tweets 72.1K Likes
---
momo ʕ •̀ ω •́ ʔ
@momokisaragi
To everyone who attended my graduation concert, thank you for everything. This is in no way a goodbye, and I hope to see everyone again.
---
23.3K Retweets 924 Quote Tweets 72.1K Likes
---
She's imagined their rencounter a countless amount of times, in multiple scenarios and variations in her daydreams. She's fantasized about traveling to his home town and surprising him, snickering mischievously at his shock, about staging a casual run-in at wherever he would be going next for college, feigning surprise as their eyes meet, about many more scenarios that she mapped out in her head as she planned them for perfection.
But never once did she expect him to show up out of the blue in front of the Hachiko statue at Shibuya Station, casually looking around at the city he arrived so suddenly at. Even at a distance, in the midst of the sea of people, his appearance caught her eye, and she wasn't able to look away. What, did Drawing Eyes move on to him now?
Beside her, Kido, Seto and Kano seemed to follow her gaze — she could see Kano's grin widen from the corner of her eye, and oh, god, she wanted to just crawl into a hole and perish as she thought about what Kano could do (the absolute power he held in his 5'8'' body—)
"Hey, isn't that—"
Kano surely didn't disappoint, because he would have yelled loud enough for the entire Hachiko Exit area to hear him if Seto hadn't slapped his palm over his mouth just in time. Kido gave him a deathly glare that made Momo momentarily forget about the destruction Kano could have caused and instead worry about his safety.
"I think we're gonna get going," said Kido to Momo. "Seto, you have to meet Marry at the flower shop, right?"
"Y-Yeah!" Seto stuttered. "Sorry, Kisaragi-san, but we'll see you around!"
Momo could only slowly wave as the trio took their leave, with Kano still mumbling some protests against his breath. They weren't being subtle at all about wanting her to face this herself, but she silently thanked her friends as she closed the distance between her and the boy standing in front of the Hachiko statue.
He wasn't as much of a boy anymore, was he? — That's right, today was his 18th birthday. He's changed a lot since the last time she saw him, 3 and a half years ago at her own 18th birthday party. He's grown quite a bit in height, standing at a little less than Seto's 5'10'' stature, and just like the video from last summer had shown, his features have matured quite well, losing some of the boyishness in his childhood.
When he spotted her, he seemed just as surprised as she was. Eyes wide, he stared at her as she stopped right in front of him; for a few seconds, they stared at each other, wondering if this was just another one of their daydreams.
"What are you doing here?"
His voice had gotten deeper, making Momo's heart flutter like butterflies in springtime. Doing her best to keep the heat from flooding to her face, she put all of her acting skills from her career into this conversation: "Shouldn't I be the one asking you that? How are you in Shibuya? In Tokyo? What about school?"
He seemed surprised to hear her speak, and immediately, he pinched his own cheek. He winced at the pain, and after that pain subsided, he looked at her again. "So this really isn't a dream…"
Momo couldn't help but laugh. "It's not! I should be the one who's more surprised to see you, though. It's not everyday that you just randomly show up in the city."
"Well," Hibiya sighs. "It's school related business, but I'm done with that now, so I was just… Hanging out, I guess. I got here early morning, and I leave around 9 at night. I was wondering if I should text you, but I didn't know if you were busy or not, and it would be really spontaneous, too, and I don't know if that's okay or not…"
"I guess we met up one way or another," Momo laughed. "Do you have any plans afterwards?"
"Not really. Do you?"
"I was out with Tsubomi, Seto-san, and Kano-san, but they just left, so I guess I don't anymore."
"In that case…" Hibiya looks away for a few seconds as a faint blush tints his cheeks. "It's almost dinnertime. Do you want to eat together? Maybe? If you want? No pressure."
It took all of Momo's willpower not to throw herself at him with a hug, and all she could think was he's so cute. "Of course! I haven't seen you in so long!"
"I've missed you."
Her heart skipped a beat as her mind registered his words, and she recalled the decision she made in the summer. But this was too sudden, and she didn't make any preparations at all — she envied those who had the courage to declare their love loud and proud. Even so, she could afford to be a little bit honest, just a little bit—
"I've missed you, too."
---
It only occurred to Momo when they sat down at dinner that the two of them had never spent time alone before. Although they've been texting back and forth for six years now, the times they saw each other in person were few in number, and this would be the first time they were by themselves. The mere minutes they spent walking to the convenience store on her 18th birthday didn't count — that wasn't enough for her.
Time passed too quickly for her to keep track; one moment they were thirteen and sixteen and stuck in a never-ending tragedy, and in a matter of what seemed like seconds, they were now eighteen and twenty-one, adventuring into the adult world. What kind of person did Hibiya Amamiya grow up into? She was dying to find out.
"What's wrong?"
Hibiya's voice brought her back to reality; she didn't realize she had been staring at him until she noticed his amused expression. Quickly, she retracted her gaze and focused on the scenery outside the window.
"Nothing," she said, laughing the awkwardness away. "I just… still can't believe you're here."
"You've been saying that for thirty minutes now," Hibiya chuckled. Raising his glass, he took a gulp of iced water, and even the slight movement of his throat made her cheeks burn.
"It's just… really sudden, you know? You could've told me."
"I figured you were busy, considering the aftermath of the Kisaragi Effect," Hibiya shrugged.
Momo couldn't help but laugh. "Kisaragi Effect? There's a name for it?"
"Yeah, it's all over the news, you know. I've been seeing it everywhere."
"I didn't know you cared about me so much."
Momo surprised herself with her boldness, the sweet, teasing way her voice suddenly became. Across from her, Hibiya's face burned red; thankfully, their dinner arrived at that second, saving them from further awkwardness.
"You just turned eighteen today, huh?" Momo mused. "You're a legal adult now."
"It's still sinking in. Really, I don't feel too different from my ordinary self."
"It's what you've always wanted, isn't it? To be an adult," Momo laughed. "Really, I never quite understood. I just wanted to stay a teenager forever." So I could stay closer to you.
"There's been a lot of things I looked forward to in adulthood. I wanted… more freedom to really do what I want to do. It's really hard when you're confined to a small town, you know."
"Well, when you visit Tokyo, you'll always have me!" Momo smiled proudly. "I'll be your tour guide! Just let me know whenever you need anything."
"In that case… do you want to walk around a little more after dinner?"
The invitation came more boldly than she expected, and all she could do was try to keep the blush from her face and nod, hiding her embarrassment behind a smile. After their meal, they walked around aimlessly, talking about their experiences and feelings; somehow, this moment made Momo happier than ever, and she quickly realized that it was because he was with her.
"Ah, this park…"
They turned the corner and came about a familiar landmark. Instantly, Momo was reminded of their day together six years ago, when she did everything she could to cheer him up. Ah, how nostalgic — they were so young, so unaware of how things would turn out in the future.
"It's where you cheered me up," Hibiya said with a reminiscent smile. "You used your ability and collapsed afterwards from exhaustion."
That happened, didn't it? She remembered how much she wanted him to smile again; her song "Otsukimi Recital" expressed that clear enough. "Afterwards, you faced the moon and shouted, 'I'll do it, just wait and see,'" Momo laughed.
"Man…" Hibiya cringed. "You don't have to remind me of that."
"Aw, why?"
"What do you mean, 'why?'" He sighed. "It's embarrassing. God, what was I thinking?"
"Well…" She could afford to be a little honest, right? "I always thought you sounded kinda cool."
"Eh?"
His surprised stare brought the heat back to her face, and she quickly looked away. "A-Anyways, it's been six years, hasn't it? I can't believe I've known you for so long."
"You're right," he mused. "Six years… That's a third of my lifetime."
For some reason, she felt an inexplicable emotion tugging at her heart; she wanted to cry, but she also wanted to laugh, for she was so happy, no matter how weird that seemed to be to express right now. But she wanted him to know, and he deserved to know, because she loved him so dearly, even if he didn't feel the same about her—
"I'm happy we met all those years ago. I know it was a mere two days, but it felt like it was much longer than that. And of course, terrible things happened back then, but I think being with everyone made me so much happier." She shook her head; no, that wasn't what she wanted to say. "Being with you made me so much happier."
"I didn't do anything," Hibiya said quietly. "You were the one who helped me."
She shook her head. "Before all this, I lacked confidence in myself, in everything I did, and I really, really hated… a lot of things. I hated waking up every day and feeling like I wasn't enough, hated the emptiness that filled my heart no matter what I did. But you… you came along and seemed to save me from it all. Not just during that summer day, but all the days following it, you were there for me. You care about me. And I care a lot about you. I'm really glad I met you, Hibiya-kun."
Hibiya looked surprised, and for a second, she was worried that she had come off too strong with her gratitude. It was weird; why was she getting so emotional all of a sudden? She's expressed her gratitude before, but in this moment, if she didn't tell him, if she kept it all to herself, her heart was going to burst from the overflow of emotions. "Ah, I don't know why I got so serious all of a sudden. Don't worry about—"
"I love you."
She must have heard that wrong. It couldn't be. In some sort of daydream she must be having, she seemed to hear that he returned her feelings. Wide-eyed, she stared at him; there was no way that he, too loved her.
He seemed to only realize the words he just uttered after a minute of shock. Immediately, his face burned as red as their eyes would turn, and he quickly fell to the ground, head in hands.
"Fuck."
Her heart pounded as she worked to process his words. "W-What's wrong?" She stammered as she stared at him.
"I fucked up. I fucking fucked up. I'm a fucking idiot, oh my god, how the fuck do you just fuck up on something you've been planning for years?" He muttered under his breath. "Goddamn it, Marry, reset the timeline or actually, let's just call up that psychotic snake from the void and end me, please."
"Hibiya-kun—"
"This was supposed to be an elaborate confession, something romantic that I know you'd like, but nooooo, I just had to blurt it out like a fucking child."
"It's…not really a problem…"
"What do you mean it's not a problem?" He stood back up, and Momo could clearly see the frustration in his eyes. "I was ready to set myself up so that even when I get rejected, I won't feel too devastated about it and then we won't be too awkward. But now… Goddamn it, why did I do that? I can't even—"
"Hibiya!"
It was the first time she said his name, sans honorifics, and that seemed to stop Hibiya's stressing. She bit her lip, heart beating wildly as she worked up the courage; oh god, she was going to say it, wasn't she?
"It's not a problem," she said, suppressing the shaking of her voice. "I don't really mind. In fact, it makes me really happy, because… Because I love you too."
She was too afraid to look into his eyes, but even with her averted gaze, she knew that he was staring straight at her. She never knew that her heartbeat could be this quick; even before her concerts, she was nervous, but never this nervous.
"You're… serious?"
"Why would I lie about something like this?"
"I don't know," Hibiya ran a hand through his hair nervously. "You're Momo Kisaragi, and I'm… me. I don't want you to, I don't know, feel obligated to reciprocate, either."
She inched closer to him, step by step. "I've loved you for the last two years," she said, reaching out her hand to his. Their fingertips brushed past each other, and she finally got the courage to look into his eyes. "I love you because you're you, and I don't want anyone else."
He took her hand into his, and as their fingers intertwined, he pulled her closer. Nervously, cautiously, she rested her head on his chest, and he smoothed out her hair softly.
"I still can't believe this is happening," Hibiya said, letting out a shaky breath. "If this is a dream, then I don't want to wake up."
"It's real." Momo finds herself wrapping her arms around him; she could feel him tense up at her touch.
"Well, at least I hope it's real."
"I really can't believe that you love me back," said Momo. "I thought I was the only one."
At this, Hibiya laughed. "You? You thought your feelings were unrequited? Come on, idiot, I was so worried that I was being way too obvious and that I was making you uncomfortable."
"No way!" Momo's cheeks puffed into a pout as she looked at him, confused. "I was so worried! I was so worried that you'd think I was too old or something."
"Momo, you're twenty-one," he said, trying to bite back a laugh. "You're anything but old. Besides, I was worried that you only thought of me as a younger brother or another random kid."
"Definitely not. You're… special."
He paused, letting the thought sink in, and he pulls away slightly, a serious expression on his face. "I was going to discuss something with you," Hibiya said slowly. "I've applied for universities in Tokyo. If I can get in, I'll be able to stay by your side. And if I don't get in… I won't be able to be here with you, and I think you deserve better. Regardless of the result, I'll be very busy the next few months so that I can study hard, hard enough for me to have a chance, because I want a future with you."
Another four months until college decisions are released. Four months, where she'd want to be with him so bad, but she wouldn't be able to. She'd live with the knowledge that he, too, loved her, and that mere fact made her heart ache from how close, yet how far away he would be. Four months… That seemed like a long time.
"If it's too much, I completely understand, but if you're willing… Would you wait for me?"
It seems like a long time… But love made her braver, stronger than she thought she was, and she was willing to take risks with him.
"Yes," she breathed. "I'll wait for you."
Hibiya stared at her, as if he didn't expect this response from her. "Really?" He asked, trying to stop his voice from shaking. "Are you sure? I'll try to talk to you every day, but some days, I might be so tired that I just fall asleep or can't hold a proper conversation."
"Yeah," Momo said, nodding. "I just want to be with you, you know. I've already waited two years, so another four months is nothing."
"I'm… so glad to hear that."
"I have so many questions for you. You seemed so… mature and serious in your texts, but really, you haven't changed a bit. You're still the Hibiya I know."
At this, Hibiya seemed a little embarrassed. "I didn't want to seem too childish, you know. I just wanted to be all cool and attractive so that you wouldn't look at me like a younger brother. I just wanted you to see the best version of myself. So I just tried really hard to seem really mature."
"You really are an idiot," Momo said, smiling to herself. "I love you. So much."
"I love you, too," he said, pulling her back in for a hug. "I can't wait for the next time I see you."
"Let's meet again, in Tokyo."
momo ʕ •̀ ω •́ ʔ
@momokisaragi
Thank you for 3 million subscribers!! ♡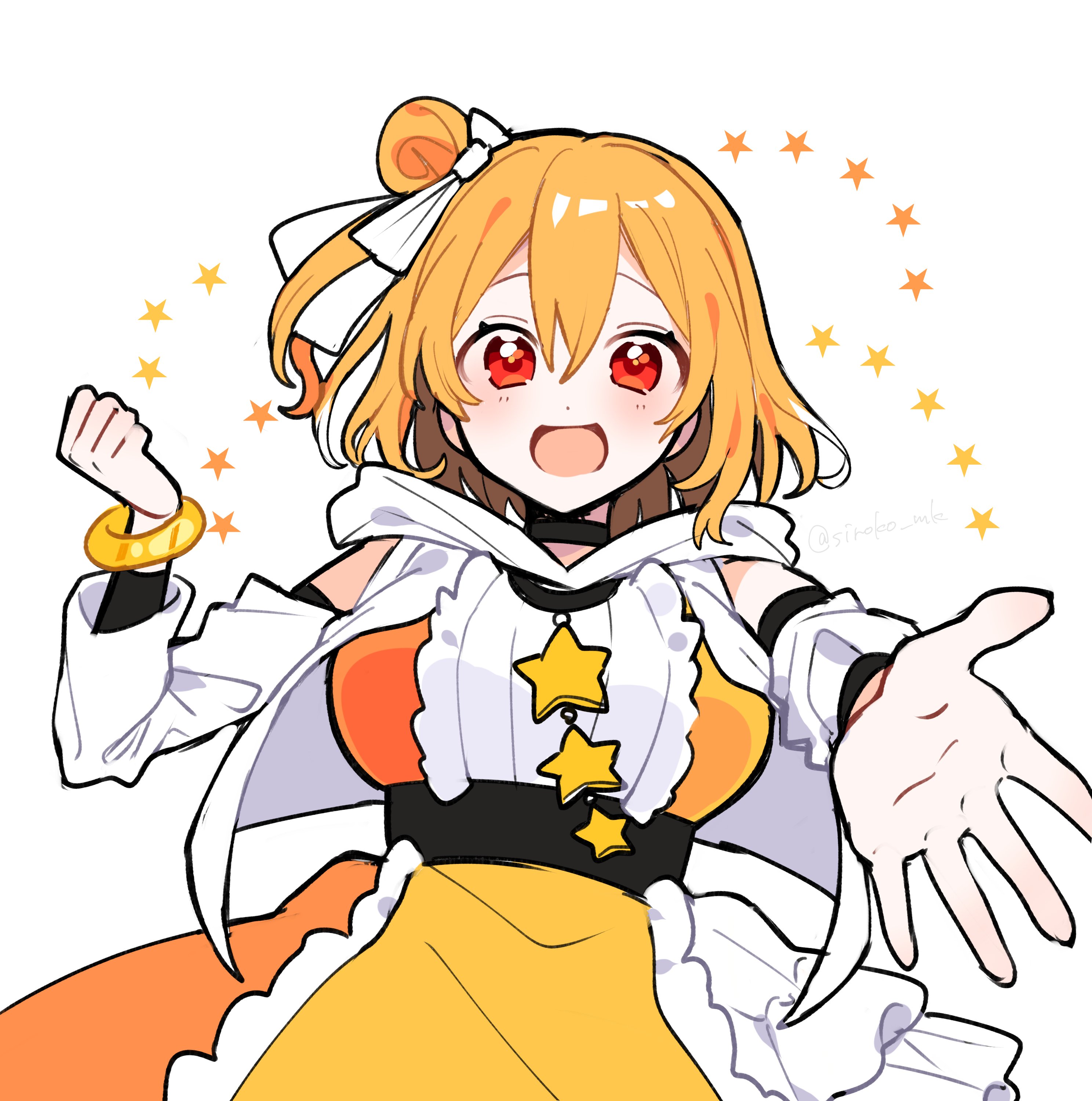 ---
23.3K Retweets 924 Quote Tweets 72.1K Likes
---
"How does anyone oversleep on a day like this?!"
Hurriedly grabbing her phone, keys and purse, Momo rushed out the door, barely having any time to throw on her coat and scarf. Muttering under her breath, she made her way to the station, heels tapping on the ground as her brisk pace quickened. She was an absolute idiot; she knew this would happen, so she set fifteen alarms before she went to bed. But noooooo, she just had to sleep through all of them and wake up with messy hair and dry skin. She barely had time to finish doing her makeup — she's certain that her eyeliner was somewhat uneven.
On the JR train, she fidgeted with her fingers as she wished the train would go faster. Ever since she lost her ability, she started being able to go outside more normally than before, and now that she wasn't an idol anymore, she was able to enjoy her time out without being interrupted every few minutes by a fan. Today, she couldn't afford to be stopped by fans; she had to get to Tokyo University, and she had to check if her heart would finally be able to stay by her side in the city.
She arrived at Tokyo University in a rush, barely making it there at 12:30. Weaving through crowds of happy college-students-to-be, she arrived in front of a huge board filled with numbers, where results were announced.
10085, 10085… Peering nervously at the sea of numbers, she could feel her heartbeat quickening. Her eyes jumped past 10081 and focused on 10089; there was nothing in between.
She felt her stomach sink to the ground. He didn't get in? She didn't know what to say; more importantly, she didn't know what to say to him. He must be devastated; what could she do to help? He had other options, his second and third choices, so it wasn't like all hope was lost, but she still felt a nervousness that seemed to eat her alive. Sighing, she turned away from the bulletin, letting other anxious students take her place in the crowd.
Just as she left the crowd, someone from behind her took her hand. Immediately, she turned around, surprised at the suddenness. She was just about to yell at the stranger when she realized who it was.
"Hibiya?" Momo exclaimed, shocked that he was here. "You're here?"
"Of course I am," he said, laughing. "I'm here to check the results."
The results. Quickly, Momo mustered up all the positivity she could find within her and focused it in her voice. "It's okay! You still have two other options to wait for, so let's just see what happens then! Yeah?"
Hibiya stared at her, furrowing his brows in confusion. He then took a look at the bulletin she was standing in front of, then burst into laughter.
"Why are you laughing?" Momo pouted. "I'm trying to cheer you up!"
"Nothing, nothing," Hibiya said, shaking his head. "I just think that you should take a look at this." He pulled out his phone and turned it around for Momo to see.
"'Entry number 10085, congratulations on your acceptance to Tokyo University, Faculty of Letters,'" Momo read. "'We will send you your acceptance letter shortly; please follow the instructions included to enroll…' Wait, does this mean… You got in?"
Hibiya nodded. "You read it yourself, didn't you?"
"But the bulletin… It didn't have your number on it…"
"Idiot," Hibiya said, taking her hand. "You were looking at the wrong bulletin. That one's for the Faculty of Education."
"Does that mean… that you get to stay in Tokyo?"
"Yeah."
"We won't have to be long distance anymore?"
"Yeah."
Momo could no longer control her happiness. Throwing her arms around his neck, she pulled him close as she squealed with excitement. Hibiya hugged her back, laughing at her reaction. She was well aware that the people around them were staring, but that didn't matter; finally, he was close enough to touch, and he'd stay by her side no matter what.
"I love you," she whispered. "What about you?"
"I love you, too."